Dr. Kerri Crandell has been a licensed chiropractor serving the people of the San Lorenzo Valley since 2000. She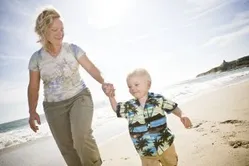 specializes in family care and has had intensive training in pediatric, prenatal and post-partum chiropractic. She is an associate professor at Palmer College of Chiropractic West teaching pediatrics. She is a member of the American Chiropractic Association, the International Chiropractic Chiropractic Association, is Webster Certified, and is the proud mother of Forrest and Henry. As a chiropractor with experience, Dr. Kerri is committed to promoting optimal health and well being of her patients.
Dr. Norm Crandell is a graduate of Palmer College of Chiropractic West. He entered the profession with extensive training and experience in massage therapy and myofascial release and trigger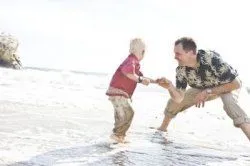 point work. He carries that experience with his chiropractic adjustments, offering soft tissue work when necessary and tailoring a physical rehabilitation program to fit the patient's needs. This approach to wellness means looking for underlying causes of any disturbance or disruption (which may or may not be causing symptoms at the time) and make whatever interventions and lifestyle adjustments that would optimize the conditions for normal function. Using this unique approach, Dr. Norm is able to help you to accelerate and/or maintain your journey to good health.